Bible Software for Mac
You can use Bible software for Mac to read, to study, and to better understand the Holy Bible. Searching for a keyword, navigating to a passage, studying a verse... it's all as easy as using your Mac!
Now let's take a look at a few Bible programs available for your Mac.
Accordance Bible Software
Accordance is one of the best Bible programs available for Mac. It is simple and easy to do a keyword search or to go directly to a Bible passage.
"Accordance" is both the name of a company and the name of a computer program. The company Accordance offers Bible software for Mac, as well as a large selection of additional Bible versions, commentaries, dictionaries, maps, and much more. These "extras" are called "modules" individually. However, you can also purchase a "package" which includes a collection of several modules.
You can buy the Accordance program, as well as all the add-ons, at retail value from the official Accordance website. Or you can save over 40% of the retail value by purchasing a Zondervan Bible Study Suite from ChristianBook.com.
Official Accordance website
(learn about the program)
Purchase Accordance Bible software for Mac
(40% cheaper than Accordance website)
MacSword
MacSword is an open-source (free) Bible program for Mac OS X. With MacSword, you can easily search keywords, navigate to a passage, and even bookmark your favorite passages.

The MacSword project is based on The SWORD Project. Therefore, all of the add-ons (Bible versions, commentaries, dictionaries, and more) that are available for free from The SWORD Project's website are compatible with MacSword.
Unfortunately, The SWORD Project's collection does not include copyrighted versions, such as the NIV. However, it does include a large selection of public domain resources (e.g. KJV, ESV, books, maps, images, etc.)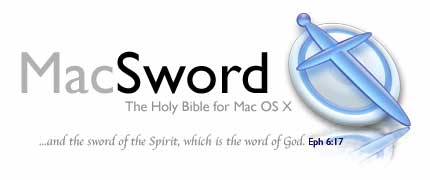 iLumina
Ready for an engaging, interactive experience with the Bible?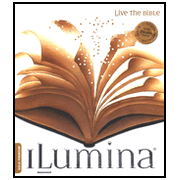 iLumina Bible software for Mac and Windows is filled with relevant photos, animations, and virtual tours, all intended to help you understand God's Word at a deeper level. For example, watch David throw the stone at Goliath; take a tour of parts of Nazareth; study a map, and more.
The NLT (New Living Translation) and the KJV (King James Version) are included in the Gold edition, making it easy to study both versions at the same time, or to read each one individually.
Check out this short informational video about iLumina...
You can buy the iLumina Bible software for Mac (and PC compatible) on DVD for only $17.99 at LifeHhouse-Books.com
Leave a Comment...